NSK EX Series NSK NAC EC 1:1 Direct Drive EX Series Low Speed Handpiece with Head, ISO E-type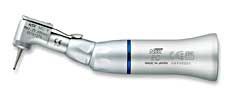 NSK EX Series NSK NAC EC 1:1 Direct Drive EX Series Low Speed Handpiece with Head, ISO E-type
Part Number: NAC-EC
---
NSK NAC EC 1:1 Direct Drive EX Series Low Speed Handpiece with Head, ISO E-type External Water Spray, Contra Angle, For CA burs, Latch Type, Autoclavable to 135 C, single Handpiece with head.
---
1 Year Warranty
---
443-552-7338
a1dentalsupply@gmail.com
"30 YEARS IN BUSINESS"
why pay more, lowest price guaranteed!!
Reviews