NSK Type Ti-Max 45 Degree Electric Handpiece Attachment 1:4.2 Z45L #C1064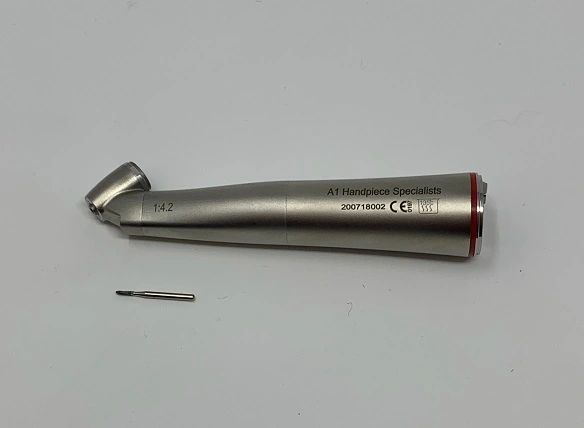 NSK Type Ti-Max 45 Degree Electric Handpiece Attachment 1:4.2 Z45L #C1064
NSK Type Ti-Max 45 Degree Electric Handpiece Attachment 1:4.2 Z45L
Direct Replacement for #C1064
A-1NTMZ45L


1 year warranty on body
6 month warranty on cartridge

For friction grip burs. Fits all universal electric motor systems, such as Kavo, Star, Sirona, Midwest, Bien Air, W&H & SciCan. Easy access to hard-to-reach molars that standard contra angles cannot reach. You are able to choose a mist or jet spray due to the two-way spray function. This titanium handpiece is 30% lighter and more durable than stainless steel.
A-1NTMZ45L
443-552-7338
a1dentalsupply@gmail.com
"30 YEARS IN BUSINESS"
why pay more, lowest price guaranteed!!
Reviews