Once A Day Handpiece Cleaner 8.8oz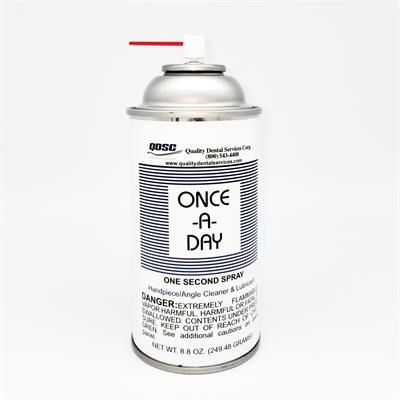 Once A Day Handpiece Cleaner 8.8oz
Once A Day Handpiece Cleaner 8.8oz
Part Number: A-1QDSOAD
Handpiece cleaner and lubricant in one.
8.8oz
Use once daily to prolong the life of your handpieces and turbines.
Once-A-Day spray is for use in air turbines and all hinged instruments. Spray Once-A-Day for one second daily following handpiece manufacture's directions.
Autoclavable in steam, dry heat or chemical sterilizers.
---
443-552-7338
a1dentalsupply@gmail.com
"30 YEARS IN BUSINESS"
why pay more, lowest price guaranteed!!
Reviews