DENTAL HANDPIECE SIRONA T2 MINI TYPE FIBER OPTIC HANPDIECE 5957076 *BUY 3 GET 1 FREE*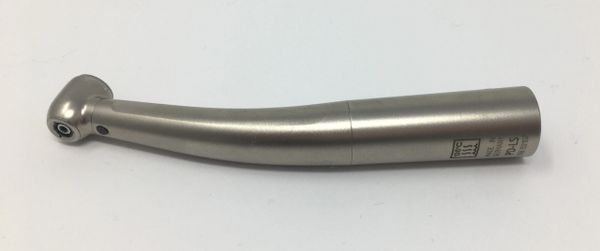 DENTAL HANDPIECE SIRONA T2 MINI TYPE FIBER OPTIC HANPDIECE 5957076 *BUY 3 GET 1 FREE*
DENTAL HANDPIECE SIRONA T2 MINI TYPE FIBER OPTIC HANPDIECE 5957076
**BUY 3 GET 1 FREE!!**
Value: Over $1,300 Schein sells similar handpiece for $1,294.99
NOTE: THIS IS NOT AN ACTUAL SIRONA
Titanium-plated casing and premium quality turbines. Ergonomic design molded to the shape of the hand. Smooth, easy-to-grip contours. Smooth and quiet running. Outstanding illumination of 25,000 lux for "light" work. PHS with dual antiretraction system plus exchangeable spray ring. Push-button autochuck. Exclusive Click & Go interface feature provides comptability with all popular types of couplings.
2 YEAR WARRANTY ON HANDPIECE
1 YEAR WARRANTY ON SPINDLE, 6 MONTH WARRANTY ON BEARINGS
A-1T2MS
443-552-7338
a1dentalsupply@gmail.com
"30 YEARS IN BUSINESS"
why pay more, lowest price guaranteed!!
Reviews