Prophy Queen Mini Premium Hygiene Handpiece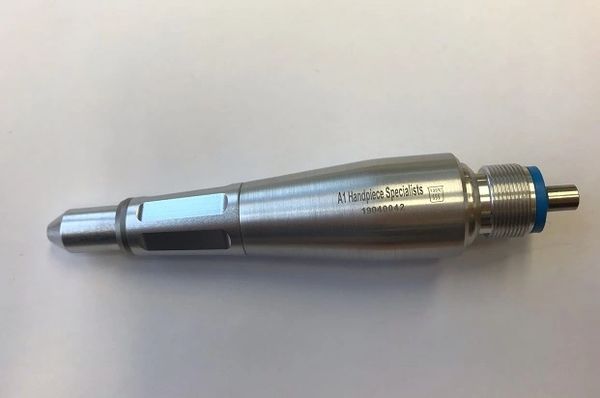 Prophy Queen Mini Premium Hygiene Handpiece
Dental Prophy Queen Mini Premium Hygiene Handpiece
BUY 3, GET 1 FREE!!
1 year warranty!
A-1HPQM

3.75 inches long
Over 30,000 sold
Lube free with sealed bearings
5,000 RPM
Super lightweight 
Made of aluminum 
Very quiet, very light!
Can be steam sterilized up to 135 degrees Celsius 
360 degree nose cone swivel
Minimizes hand & wrist fatigue 

443-552-7338
a1dentalsupply@gmail.com
"30 YEARS IN BUSINESS"
why pay more, lowest price guaranteed!!
Reviews